Preview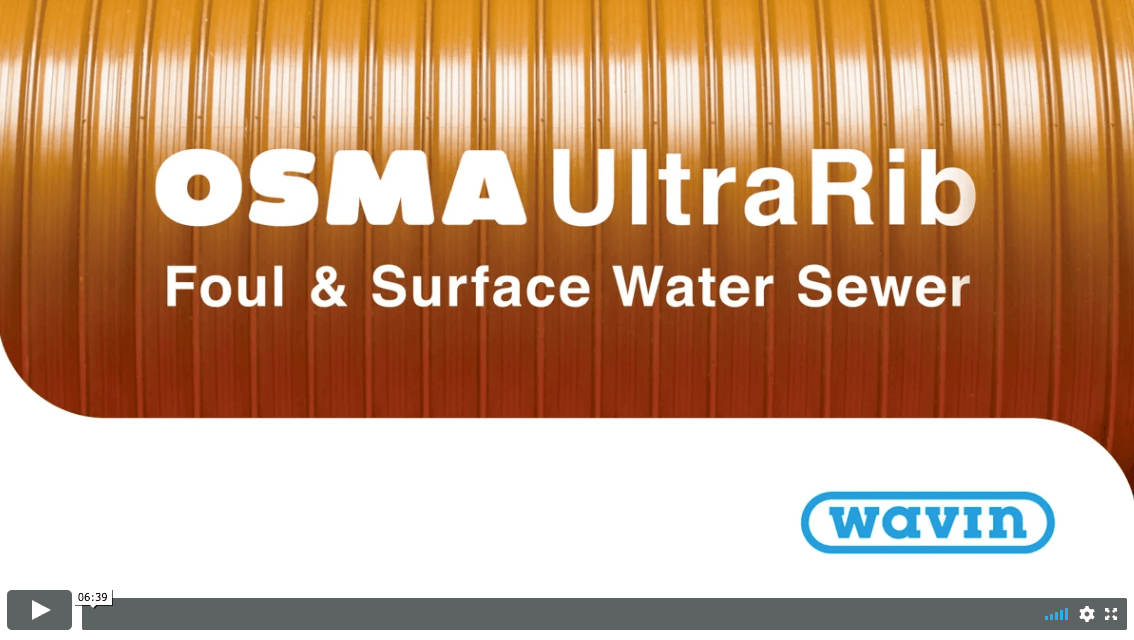 Osma UltraRib Installation in Adoptable Applications
Introduction
This informative e-learning module will take you through the steps required to install Osma UltraRib in adoptable applications whilst adhering to the latest regulations including the new Design Construction Guidance for England.
Chapters
Step 1: Storage & Handling
This chapter will take you through the best practices on site in regards to storing and handling Osma Ultrarib pipe and fittings ensuring you always follow site standard safety procedures.
Step 2: Excavation
Excavation should always be carried out in accordance with BS EN 1610, BS 8000 Part 14 and the Design Construction Guidance. This chapter will give advice on excavation, trench boxes and minimum trench widths for Osma UltraRib for both singular or multiple pipe installations.
Step 3: Bedding
Advice will be given on the type of aggregate used and the particle size depending on the pipe diameter. We will also look at the minimum bedding depths needed and how it should be compressed at each layer.
Step 4: Cutting, Jointing and Laying the Pipe
This chapter will look at how Osma UltraRib pipe should be cut, cleaned and joined together with a ringseal, as well as information regarding maximum pipe lengths in adoptable applications.
Step 5: Sidefill and Backfill
We will look at how to install the side and backfill with aggregate in layers for Osma UltraRib pipes followed by advice on the final backfill to bring the level up to the surface formation. We will also look at installing a concrete slab in adoptable situations where loading is expected and the cover is less than 1.2 metres.
Step 6: Cleaning and Testing
Information will be given at how cleaning and testing must be carried out in the pipe system for different areas of the UK according to different regulations.