Preview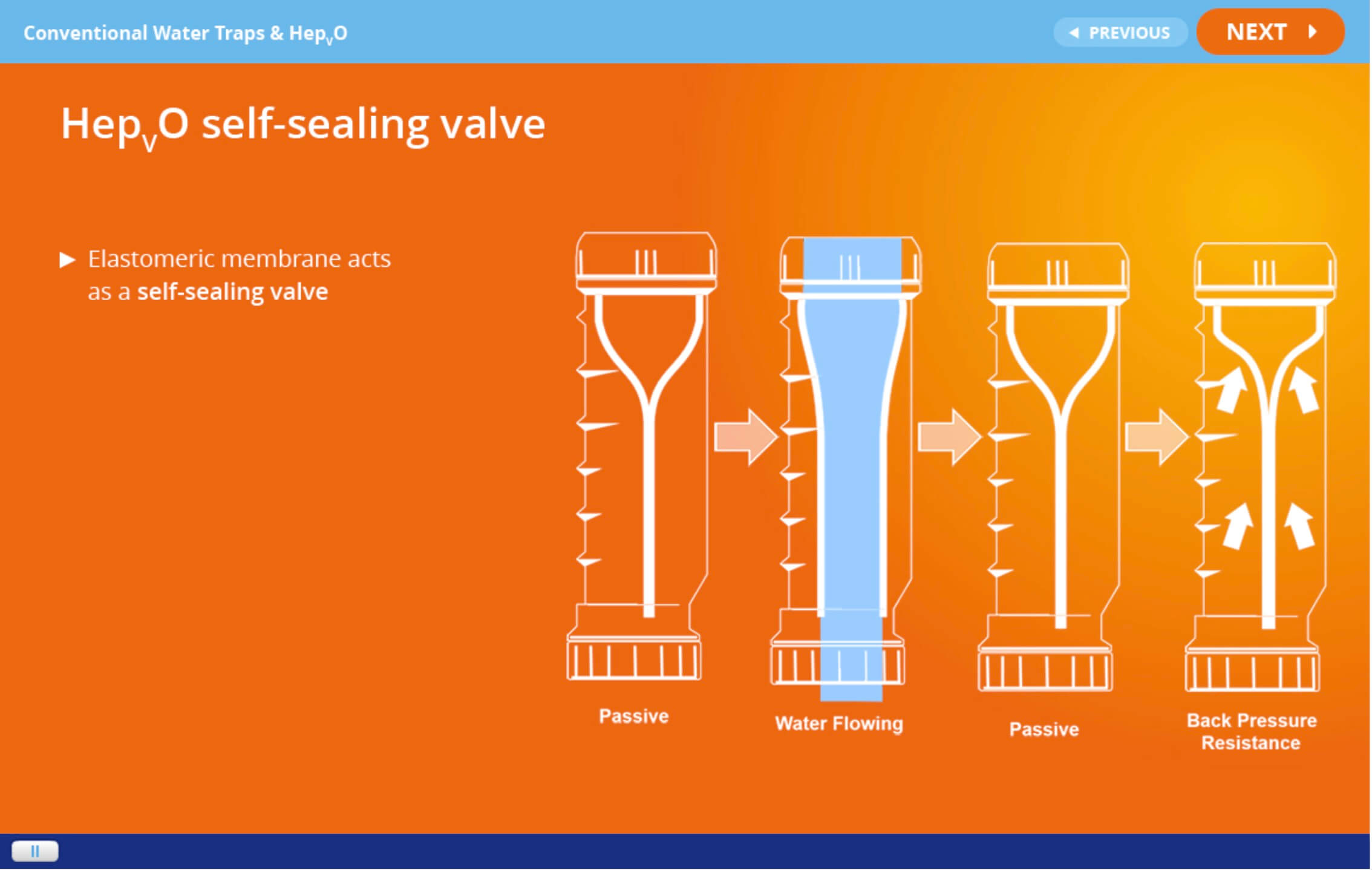 Introduction
This course provides an introduction to Wavin's innovative waterless trap, HepvO, and covers:
How HepvO works
Where HepvO can be used
How HepvO compares to conventional water traps
Installation guidelines
Chapters:
Chapter 1 - Introduction to HepvO
HepvO is a self-sealing waterless waste valve. This chapter will introduce how the valve works, outline how it compares to conventional traps and explain the applications in which it is most beneficial.
Chapter 2 – conventional water traps and HepvO
This chapter takes a look at how traditional water traps work and how HepvO compares.
Chapter 3 – Installation and standards
This chapter will show you how HepvO should be installed and the key standards that apply.
Assessment
Complete these 10 questions to ensure your full understanding of the HepvO self sealing valve training.