Preview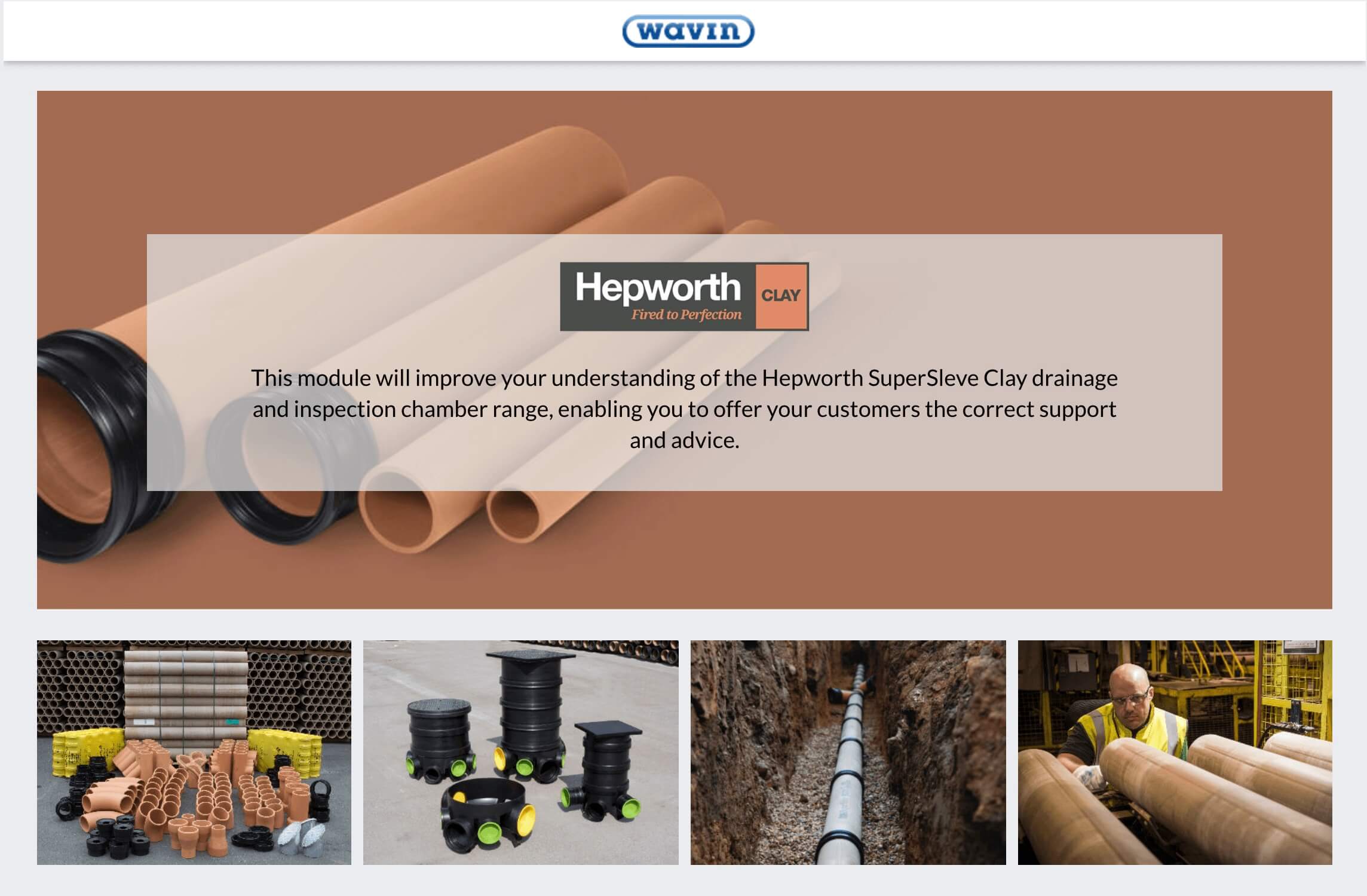 Hepworth Clay
Introduction
Hepworth clay is a sustainable, durable, cost efficient and high performance drainage system. This e-learning course will cover its use and installation.
Chapters:
Chapter 1 - Hepworth Clay SuperSleve
The first chapter of the course will cover the Hepworth Clay Supersleve and introduce its key features, advantages and benefits.
Chapter 2 - Hepworth Inspection Chambers
Chapter 2 gives an overview of Hepworth Inspection chambers and guidance on how to select the most appropriate chamber for different applications including the implications of building regulations.
Chapter 3 – Installation
This chapter will provide you with information on how to install Hepworth inspection chambers including pipe cutting, jointing, delivery, storage, handling and pipe pack dismantling.
Assessment – test your knowledge
This training courses finishes with a short assessment which allows you to check your understanding of the training material.