Preview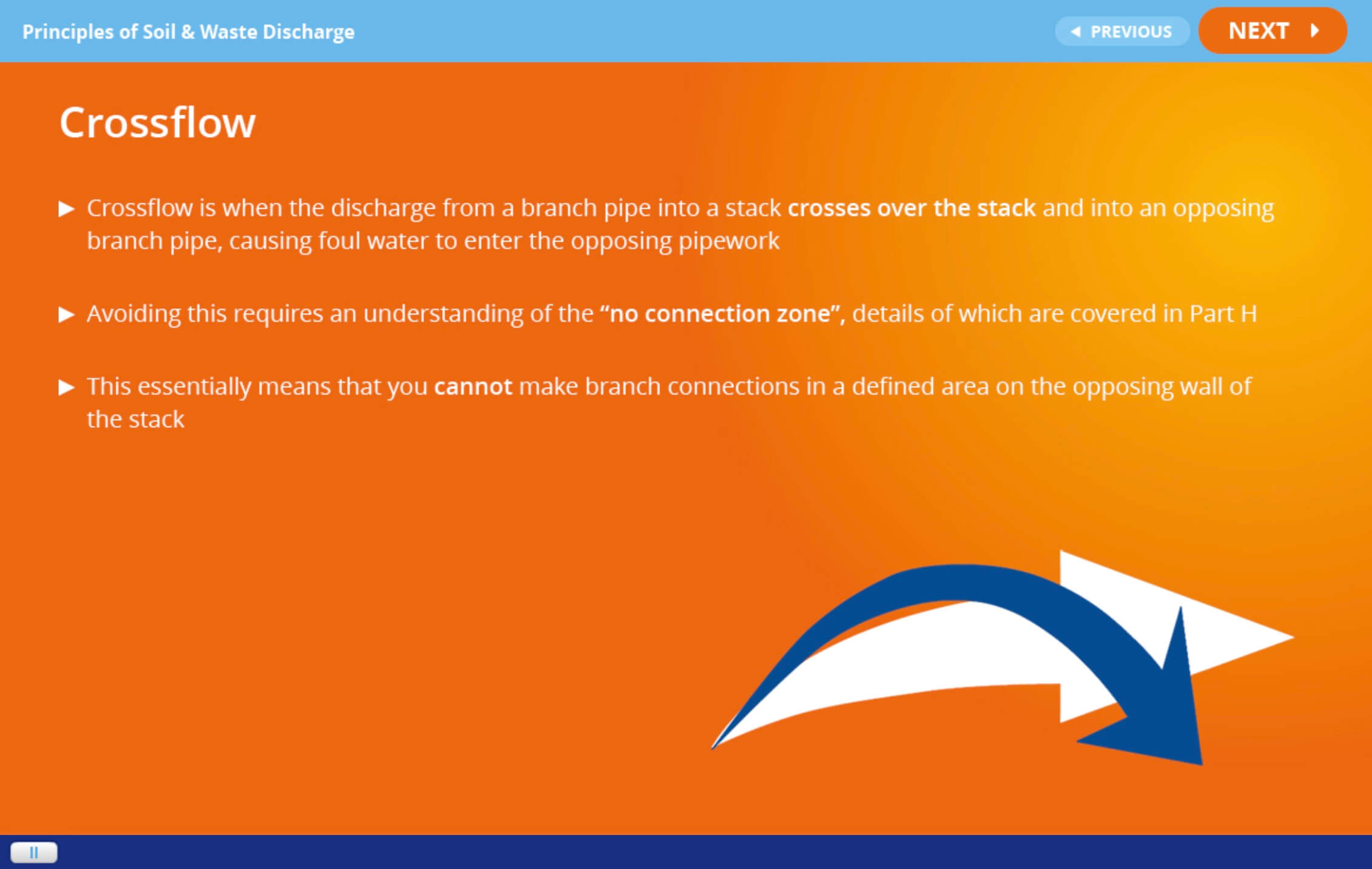 Osma Soil & Waste
Introduction
This course provides an introduction to Wavin's Osma drainage products, covering:
The principles of soil and waste 
Complying with Building Regulations
Unique features of the Osma range
Chapters:
Chapter 1 - Introduction to Osma Soil and Waste
This intermediate level course will give an overview of the principles of soil and waste along with some of the unique features in the Osma range and how the building regulations apply. It will outline the basic anatomy of branch pipework and stacks.
Chapter 2 – Principles of soil and waste discharge
In this chapter you will find further information on the requirements for connection of soil and waste to below ground drainage including the 'no connection zone', the use of soil manifolds, condensate discharge and traps as set out by part H of the building regulations.
Chapter 3 – Installation
Find out about the jointing systems of the Osma soil and waste systems and their benefits. This chapter also outlines how to make a solvent welded, push-fit and ring seal joints and the requirement for branch ventilation. Finally you will find out about the full range of Osma soil and waste and the materials that they are made from.
Assessment
This interactive section will allow you to test your knowledge and understanding of the module. here are 10 questions in this section and we estimate that it will take about 10 minutes to complete.