Preview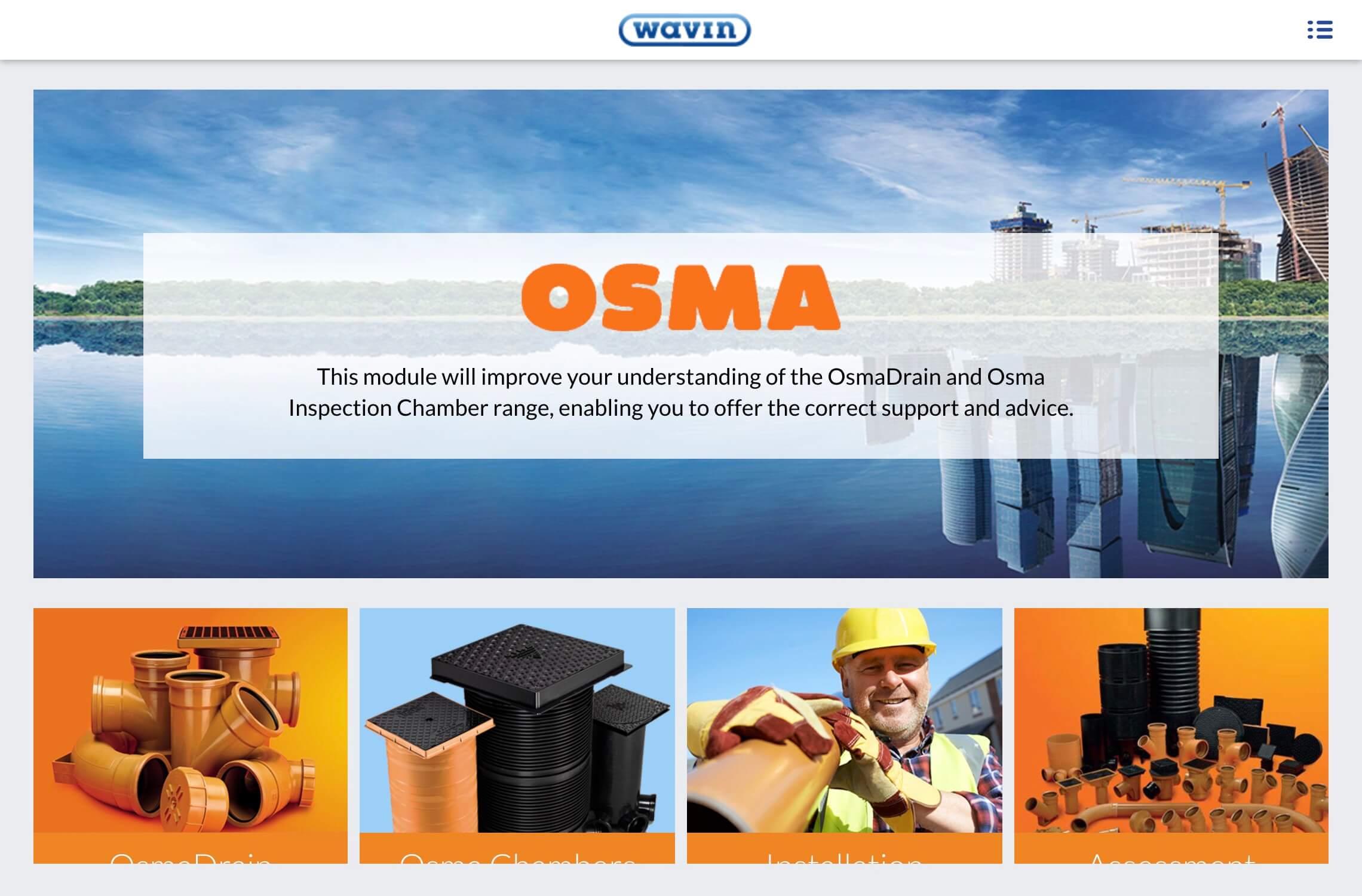 Osmadrain
Introduction
This intermediate level module is designed to improve your understanding of the OsmaDrain and Osma Inspection Chamber ranges and how they should be installed.
Chapters:
Chapter 1 - Introduction to OsmaDrain
This chapter highlights the features and benefits of the OsmaDrain range and the approvals and standards. It also explains how part H of the building regulations for non adoptable drainage installations apply to OsmaDrain. It also includes guidelines for layouts and which pipe diameters to use.
Chapter 2 - Introduction to Osma Inspection chambers
Chapter 2 covers the Osma inspection chambers. It explains the features and benefits of the range how to select and install an Osma inspection chamber, relevant standards and building regulations.
Chapter 3 – Below ground drainage installation
This chapter explains how to install the Osma below ground drainage including how to cut pipe and connect the push fittings and finally how to transport, handle and store the pipes and fittings.
Assessment
This interactive section will allow you to test your knowledge and understanding of the module.